Virginia Pedestrian Accident Lawyer
Bilingual Award-Winning Attorneys Located in Alexandria, VA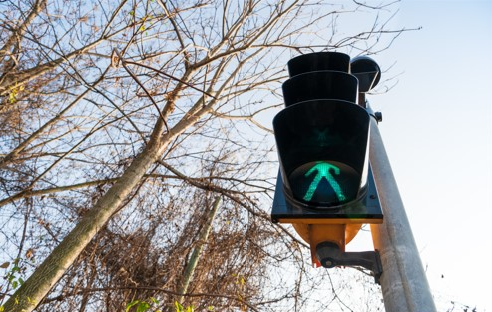 Despite the presence of sidewalks and crosswalks designed to keep pedestrians safe, the unfortunate truth is that accidents between pedestrians and motor vehicles happen all the time. If you or a loved one was injured by a car or truck while walking, contact The Barrera Law Firm, PLLC as soon as possible. You may be owed compensation for your medical bills and other damages related to your accident, including lost wages and pain and suffering.
Backed by more than six decades of experience, the Virginia pedestrian accident lawyers at our firm have recovered millions of dollars for the injured. In fact, Attorney Daniel Barrera has been inducted into the Million Dollar Advocates Forum. We truly care about our clients and strive to give each case we handle the individual attention and level of care it deserves.
---
Contact us today to request a free initial case evaluation.
---
Common Pedestrian Accident Injuries
Accidents with large, heavy motor vehicles often result in catastrophic injuries to pedestrians who don't have any physical protection. Recovery can be a long and expensive process, resulting in enormous medical bills that can be a challenge to meet without being able to work. In times like these, it is important to team up with an attorney who can fight for the money you need to cover these costs.
Pedestrian accidents may result in:
Broken bones
Internal organ injuries
What Damages Can You Recover In a Pedestrian Accident Lawsuit?
In a pedestrian accident claim, you may be able to recover various types of damages, including:
Medical expenses: This includes current and future medical costs related to your injuries, such as hospital bills, surgeries, medications, rehabilitation, and therapy.
Lost wages: If your injuries prevent you from working, you can seek compensation for the income you have lost and any future earning capacity that may be affected.
Pain and suffering: This refers to the physical and emotional distress caused by the accident and your injuries, including pain, anxiety, depression, and loss of enjoyment of life.
Property damage: If your personal belongings were damaged or destroyed in the accident, you may be entitled to reimbursement or replacement costs.
Disability and disfigurement: If the accident results in permanent disability or disfigurement, you may receive compensation for the impact on your quality of life and future earning potential.
Wrongful death: If a pedestrian accident results in the death of a loved one, certain family members may be able to seek compensation for funeral expenses, loss of financial support, and the emotional toll of losing a family member.
The specific damages you can recover will depend on the circumstances of your case. Consulting with a Virginia pedestrian accident attorney from our firm can help you understand the potential damages available to you.
How to Prevent a Pedestrian Accident
Although you can't control the behavior of others, there are plenty of things you can do to help prevent pedestrian accidents.
For drivers:
Always obey crosswalk signals and yield signals
Don't drive above the speed limit
Slow down in areas where there tends to be a large concentration of pedestrians
For pedestrians:
Never jaywalk – always cross the street at designated crosswalks
If there is no sidewalk, walk facing traffic
Look left, right, and left again before crossing the street
Watch out for turning vehicles
Never assume a vehicle is going to stop for you
Be aware of your surroundings – avoid wearing headphones while walking
Call Today for Experienced Help and a FREE Consultation
Being injured can be a stressful experience – not only is it physically painful, but it can also cause undue financial hardship that can make an already difficult situation even more frustrating. Allow The Barrera Law Firm, PLLC to stand by your side during this time. With the help of a Virginia pedestrian accident lawyer, you may stand a much better chance of receiving maximum compensation for your injuries. Our team is ready to do what it takes to ensure that you are made whole again.
---
Contact us today at (571) 290-2390 to discuss your case with us. We offer free, no-obligation consultations.
---