Virginia Car Accident Attorneys
Millions Recovered for Auto Accident Victims in Alexandria & Beyond
Were you recently injured in a car crash in the greater Alexandria area? If you are facing serious medical bills and lost wages, don't delay - you may have the right to pursue compensation for all of your accident-related costs.
Virginia injury laws limit the amount of time you have to seek compensation after an accident. You only have two years to file a claim or lawsuit. Each day that passes may diminish your ability to collect fair compensation as evidence may become lost or destroyed. Our Virginia car accident lawyers are standing by to help you get started!
Fill out our online contact form or call (571) 290-2390 to arrange a free consultation at our Alexandria office: 5845 Richmond Highway, Suite 620, Alexandria, VA, 22303.
Put Over 75 Years of Experience on Your Side!
With more than six decades of legal experience behind us, we are confident in our abilities to help you seek the compensation you are entitled to under the law. We can offer you more specific guidelines on what to do after a serious auto accident and the various options available to you.
Our team is well versed in all of Virginia's car accident laws and understands how to advocate effectively for your best interests, both inside and outside of the courtroom.
The Barrera Law Firm has helped thousands of accident victims recover fair compensation to address medical costs, lost income, and other injury-related expenses. Call (571) 290-2390 now!
Common Types of Car Accidents
Negligence is the leading cause of car accident injuries and death in the United States. The Barrera Law Firm is here to fight for the justice you deserve after suffering an injury in a negligence-caused accident, including:
Drugged driving
Speeding
Drowsing driving
Rear-end collisions
Our team is ready to help prove who was at fault for your accident so that you can pursue compensation for your losses for any and all liable parties.
Fatal Car Crash Claims
Although car accidents occur quite often, some of them can result in the wrongful death of a loved one. Not only must the rest of the family grieve over the tragic loss, but they may also have to pay for all the expenses related to the collision, especially if the other party involved denies liability. It is important for the victim's family to hire an experienced attorney to help them hold the negligent driver accountable.
At The Barrera Law Firm, PLLC, we can help you and your family recover your entitled financial compensation. While our legal team understands that no amount of money will ever bring back your loved one, but it will help you deal with all the financial repercussions associated with the tragedy.
Virginia's Contributory Negligence Law
Did you know Virginia's car accident negligence laws might make it difficult to recover compensation after a crash? Virginia's pure contributory negligence law prevents any victim who is found to be even one percent at fault for a crash from recovering compensation from in an injury lawsuit. Another driver can be 99% responsible for your accident and still not have to pay you any compensation.
This is why it is so important to have an Alexandria car accident attorney on your side. The Barrera Law Firm works tirelessly to help prove you were in no way responsible for the accident and are therefore entitled to full compensation in an injury action by carefully collecting evidence and witness testimony, and investigating the details of the crash.
Can I Negotiate a Fair Settlement with an Insurance Claims Adjuster?
A car accident can add more expenses to your life than vehicle repairs, including, medical bills and lost wages. An insurance settlement should be enough to fully reimburse you for all costs related to your injury, but often, adjusters only offer a small percentage of what you will need in the long run.
You shouldn't say yes to a settlement unless you're happy with it. Presenting evidence such as bills, pictures of the accident scene, and notes on your condition may convince the insurer to increase their offer. However, you'll need to be careful while sharing these details. If you suggest you were even 1% at fault for the accident, they may refuse to pay you anything.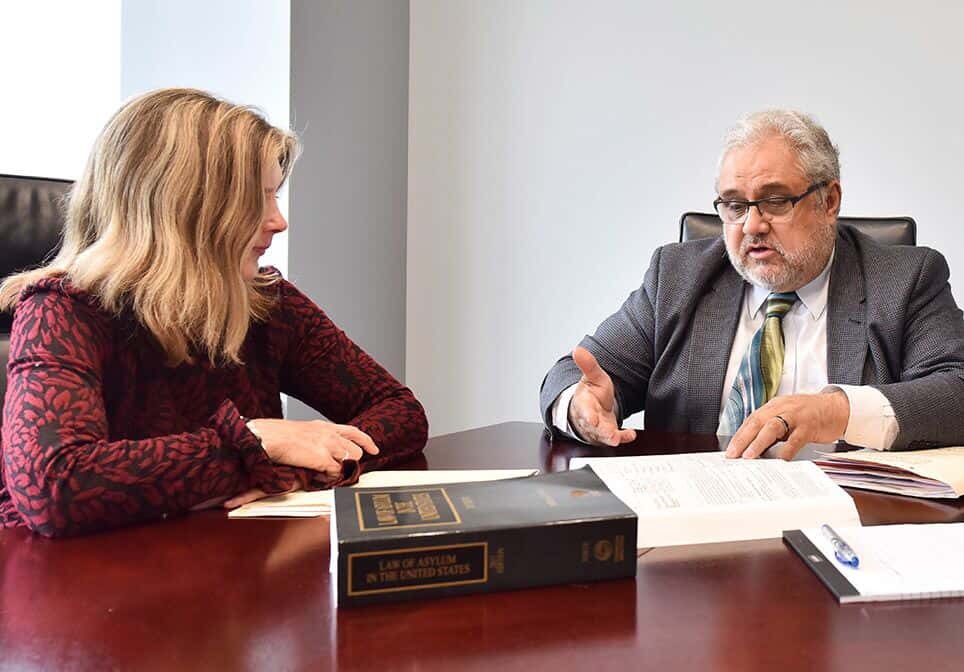 The best negotiation tool when dealing with the insurance company is an experienced Virginia car accident attorney. Having a member of our team advocate for you will show the insurers you're serious about getting a fair result. You'll also have the benefit of our knowledge to help you evaluate expenses and challenge the excuses used to sidestep or deny certain parts of your claim. Remember, insurers don't want to pay you, and they assume most customers are too naïve to spot their manipulative tactics. When a lawyer joins the case, they're more likely to drop the gimmicks and put in a good-faith effort.
Call The Barrera Law Firm today at

(571) 290-2390

to have a skilled legal advocate who can negotiate a fair settlement on your behalf.
When Do Car Accident Cases Go to Trial?
Most accident cases are resolved outside the courtroom. The insurance company is motivated to offer you an acceptable settle that appropriately covers your medical bills, lost wages, and other expenses related to your accident. However, if you and the insurance company cannot come to an agreement, the case will be litigated at trial, and both sides will have the opportunity to present their version of the facts to a jury or judge.
The most common reasons an accident case will go to trial include:
Disputed fault and liability
It is common for at-fault parties and insurance companies to dispute liability. After all, they do not want to pay; they're in business to make money. This means they may challenge the very basis of your claim by stating that their driver was not at fault and therefore not liable for causing your damages.
In some cases, they may also argue that you contributed to the cause of your wreck, which could prevent you from recovering compensation at all. Our experienced auto accident attorneys in Virginia work to avoid liability disputes by clearly and convincingly establishing fault and liability for the accident, and preparing an effective presentation of these issues at trial when needed.
Disputed damages
In some cases, insurance companies may disagree with the damages claimed by car accident victims, like saying a victim was not really injured, or that their injuries are not as severe as they claim. To bolster their arguments, they might use your medical information against you, working with their own medical team to take away credibility from your claims, or to say that you were over-treated by your doctor.
Knowing how to handle these disputes is essential to recovering the compensation you need, especially if you have future medical needs. It is why Alexandria car accident lawyers have a network of professional connections, such as medical experts, who can provide testimony about the nature and extent of your injuries.
Low settlement offers
After you have obtained the medical treatment you need, or have gotten as well as you can, the full scope of your economic and noneconomic damages can be calculated. Our legal team carefully assesses how an accident impacted a victim's life financially, physically, and emotionally. In some cases, we also take into consideration the damages experienced by victims' families. With this information, we work to negotiate a settlement with the insurance company that meets both your current and future needs. If insurance companies continue to place profits over people and fail to make fair settlement offers, we can take the case to trial.
Remember, insurance companies are more concerned about collecting premiums and protecting their bottom line than they are about your wellbeing. Their reluctance to pay victims what they deserve is often a large reason why cases go to trial. With a Virginia car accident attorney on your side who has the experience and resources to fight back, you can be confident our team will be ready to take your case to trial.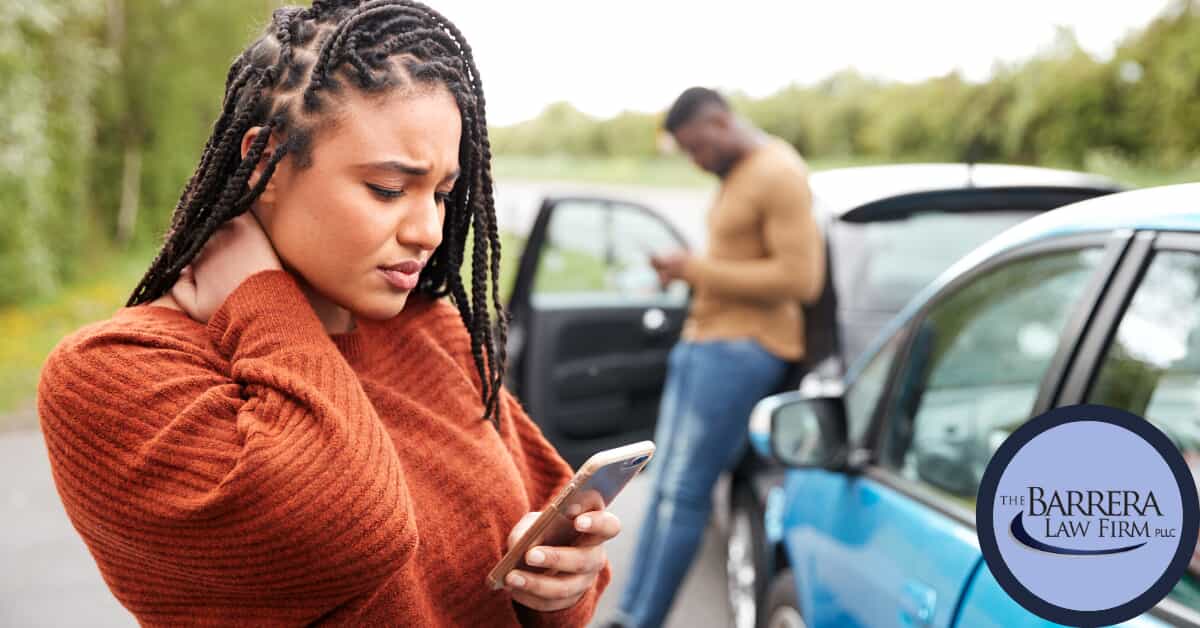 Virginia Car Accident Resources
If you're looking for local car accident resources in Virginia, here are some organizations and services that can provide assistance:
Virginia Department of Motor Vehicles (DMV): The Virginia DMV provides information on reporting an accident, obtaining accident reports, and handling insurance claims. You can visit their website or contact them directly for guidance.

Virginia State Police (VSP): The VSP investigates accidents involving serious injuries, fatalities, or significant property damage. They can provide accident reports and assist with any legal matters related to the accident.

Local Law Enforcement Agencies: Depending on the location of the accident, you may need to contact the local police department or sheriff's office. They can help with on-scene assistance, accident reports, and traffic-related matters.

Virginia Insurance Bureau: If you encounter difficulties with your insurance claim or have questions about insurance coverage after a car accident, the Virginia Insurance Bureau can provide assistance. They regulate insurance companies in the state and can help you understand your rights and options.

Local Hospitals and Medical Facilities: In case of injuries sustained in a car accident, it's crucial to seek medical attention promptly. Local hospitals and medical facilities can provide necessary care and document your injuries for insurance purposes.
Remember to contact emergency services immediately if anyone is seriously injured or if there is a significant risk to public safety. It's also essential to gather information about the accident, including the names and contact details of involved parties, witnesses, and any police officers at the scene.
Protect Your Right to Financial Recovery: Avoid these Mistakes
There are a few key ways in which you can protect yourself against Virginia's contributory negligence laws and the insurance companies who may try to diminish your personal injury claim.
Below are a few steps you can take now to protect your right to damages:
Do not sign anything from an insurance company or adjuster without first consulting an Alexandria car accident lawyer. You may inadvertently sign away your rights to recovery.
Do not apologize or give any indication that you were responsible for the accident.
Take pictures of the accident and wreckage. They will be very helpful in any accident lawsuit, and may actually be the evidence that causes the insurance company to want to settle, or causes the jury to rule in your favor.
Immediately visit a doctor. Delays in treatment will only allow the insurance company to claim that you were not hurt or injured. Keep records of all the treatment you have received, medical costs, the medications prescribed, and follow your doctor's advice.
Turn to our firm without delay for legal guidance.
It is also a good idea to keep a journal. It will be your personal record of what happened both during and after the auto accident and will detail all the physical consequences of someone else's negligence and its long term effects. Journals help when insurance adjusters try to claim you are exaggerating pain.
Have questions about a recent car accident or wish to discuss a potential case with our team? Contact us today for a FREE case evaluation.