Virginia Bus Accident Attorneys
Bus Crash Injuries On the Rise
Buses are modernizing to meet the changing transportation needs of Americans who now have access to ride-sharing services and other more private commuting options. Many cities are doing their best to expand options and services not only to support their public transportation system but also to remove cars from roads and cut down on emissions.
While more buses may equate to less carbon dioxide, they, too have their downsides. Between 2016 and 2017, the rate of fatal crashes caused by buses and large trucks increased by 9%. If bus travel continues to increase in popularity, that trend is likely to continue.
On This Page:
Get the Financial Help You Deserve After a Being Injured in a Bus Crash
Because of their size and weight, public and commercial buses are more likely to cause serious injuries to passengers and other drivers when involved in a collision. If you were harmed in a bus accident that was caused by another person's negligence, you deserve compensation to help with medical bills, the costs of missing work, and other difficulties you are likely facing.
Serious Injuries Caused by Bus Crashes & Negligence
It is far more likely drivers, bicyclists, or pedestrians will be injured or killed in a bus accident compared to those on board. Of course, this does not guarantee riders will remain safe; they may be thrown by the force of an impact or suffer injuries during a rollover.
Common injuries caused by bus accidents include:
Broken bones & crush injuries
Amputation/Loss of Limb
Lacerations & bruises
Passenger or non-occupant alike, anyone who sustains serious damage because of a bus accident will likely be able to recover compensation to help treat their injuries.
Determining the Cause of Your Bus Accident
The first question to ask is who or what caused the accident. If blame is split between multiple parties or can be debated, insurers might try to assign blame to each other, so they do not have to pay.
Was the accident caused by:
A mistake made by the bus driver?
A third party (car, pedestrian, etc.) breaking traffic rules?
An equipment malfunction?
An unsafe section of road?
Accidents Caused by the Driver of Another Vehicle
If another driver caused a bus accident, anyone who was injured as a result may file claims against that person's insurance. Due to the large number of victims these accidents can have, it may be hard to recover compensation, especially if the driver only carries the minimum policy amounts required. If you find yourself in this situation, our Virginia bus accident attorneys may be able to help you find another way to pursue compensation.
Accidents Caused by the Bus Driver
When the accident is caused by the bus driver, there are a few factors that could affect who is liable, including the type of bus involved.
40% of bus accident involve school buses,
35% involve transit buses,
13% involve intercity buses,
The cause of the remaining 12% of accidents was not specified.
The liability holders for each of these accidents are different. When a bus is government-owned, such as school buses and most transit buses, you may have to abide by extra rules and shorter deadlines if you want to file a claim. Facing a school district or government agency can be difficult and frustrating due to the amount of red tape involved.
Whoever owns or charters a commercial bus is typically liable for any accidents caused by its driver. The responsibility may be shared between more than one party in these cases. When a driver's mistake or a maintenance issue causes a problem, liability does not usually rest with the individual. It sits with the company that made negligent choices that put bus passengers and other road users in trouble.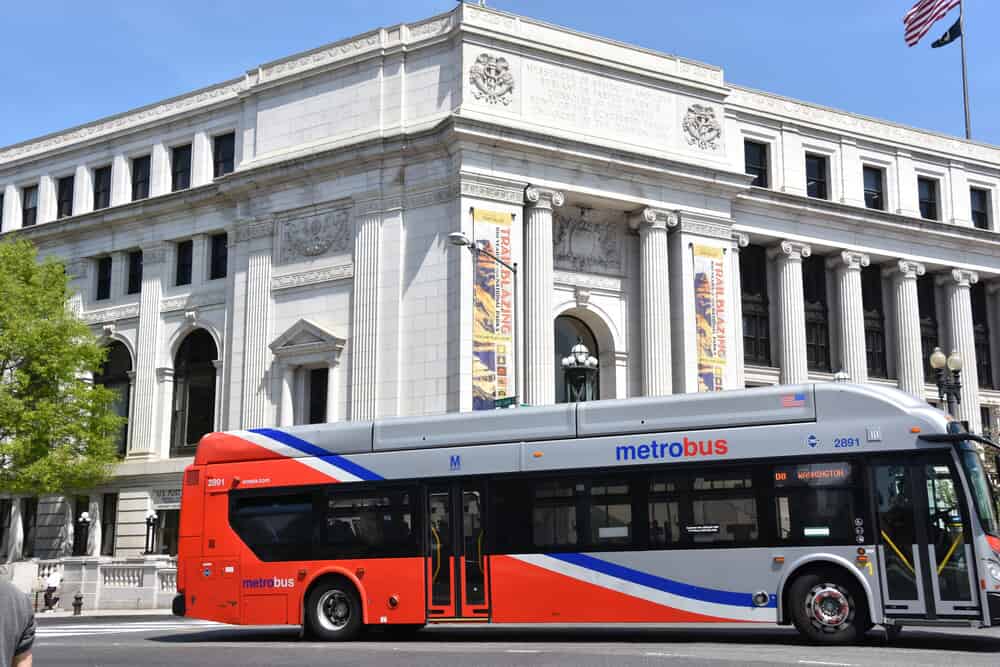 Holding the Liable Party Accountable
An experienced and determined Virginia bus accident attorney from our firm can help you determine the cause of your accident pursue monetary compensation for any injuries you have sustained.
The types of damages that you may be compensated for include:
Medical treatment
Missed wages
Loss of quality of life
Pain and suffering, and more
While an accident claim main seem straightforward, no insurance company wants to pay out hundreds of thousands of dollars in a settlement. You need an attorney who knows the law and won't back down from a fight. The Barrera Law Firm has over 75 years of combined experience representing clients who have been harmed by negligence in Virginia, Maryland, and D.C.
How Can a Bus Accident Lawyer Help With My Case?
Our Virginia bus accident lawyers provide expertise, investigation skills, and legal representation for bus accident cases. We can help you to:
Investigate the accident
Determine liability
Deal with insurance companies
Calculate damages
Advocate for fair compensation
We handle settlement negotiations and, if needed, will also represent you in court. Hiring our bus accident attorneys ensures your rights are protected and increases your chances of obtaining a favorable outcome.
The Barrera Law Firm: Proven Results
At The Barrera Law Firm, we know how difficult it can be to deal with insurance adjusters while trying to recover from a serious injury. Not only do our Virginia bus accident attorneys take this burden off your shoulders, we also put our extensive experience and resources to work pursuing maximum compensation for damages you've sustained.
Some of our accident-related case results include:
With over 75 years of legal experience under our belts, our team members are familiar with the moves insurance companies may make to deny you fair compensation. We can fight on your behalf to help you receive the settlement you need for a full recovery.
Call our Virginia bus accident lawyers at (571) 290-2390 to learn about your legal options after a bad accident.