Electric Scooter Accident Attorneys
Serving clients in Alexandria & Surrounding Areas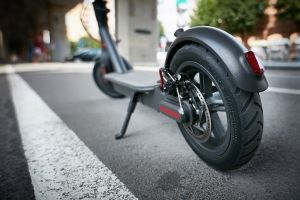 The streets and sidewalks of Alexandria have been overrun with people riding Bird and Lime electric scooters.
This new trend is somewhat similar to ride share services like Uber and Lyft, in the sense that many people have touted electric scooters to be an innovative and environmentally friendly means of transportation. However, because so many riders haphazardly abandon their scooters on city sidewalks, people are beginning to sustain unfortunate injuries.
Electric scooters pose a serious injury risk to the public for the following reasons:
Children riding these scooters are often too young to operate them.
Many people choose to operate electric scooters without a helmet or proper safety gear.
People often ride electric scooters in crowded areas.
People leave the scooters scattered across sidewalks and streets when they are finished using them.
Electric scooter riders aren't the only ones who are put in danger when these vehicles are negligently operated, pedestrians and motorists are at risk too. When an electric scooter is improperly operated, it can result in a catastrophic accident with nearby motorists and pedestrians.
---
If you have been injured in an accident involving an electric scooter, you should call (571) 290-2390 to discuss your legal options.
---
Common Causes of Electric Scooter Accidents
Since electric scooters started showing up in Alexandria, our electric scooter attorneys have seen a significant increase in personal injury cases.
Common causes of electric scooter accidents include:
Mechanical defects in the scooter.
Road hazards like potholes, debris, and fallen branches.
Scooter operators attempting to avoid a collision with a pedestrian, bicyclist, car, or other scooter rider.
Trips and falls caused by scooters left in public spaces.
Scooter riders who are hit by a car-door that is opening, or a motor vehicle attempting to make a turn or back up.
---
Were you involved in any of the accident scenarios listed above? If so, call us at (571) 290-2390 to schedule a case evaluation with our legal professionals in Alexandria.
---
Can I Get Compensation for My Injury?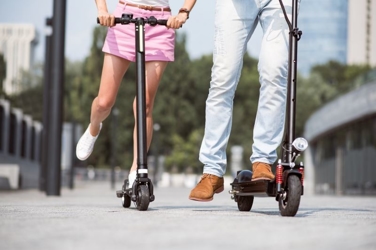 Obtaining the compensation you deserve for your accident is a complex task. Often, electric scooter riders don't have liability insurance, which can make it difficult to get your injuries covered. Our lawyers are familiar with these types of cases, and we know which legal strategies will produce the best results. We can help you secure maximum compensation for your accident injuries.
The amount of compensation you are eligible for depends on the following things:
If the rider was at fault for your injuries.
If the scooter company was at fault for your injuries.
If a pedestrian was at fault for your accident.
If a city or business was at fault for a hazard that caused your accident.
Get Help From Our Scooter Injury Lawyers in Alexandria
At The Barrera Law Firm, PLLC, we understand that an electric scooter accident can cause catastrophic injuries that will impact you for the rest of your life. Our lawyers believe that those who caused the accident deserve to be held accountable for their negligent actions, which is why we are prepared to fight for you.
We can assess your case to determine a strong legal strategy that will protect your rights and interests. Let us help you obtain the compensation you deserve.
---
Contact our Alexandria electric scooter accident attorneys to find out what we can do for you.
---